Enhancing Workflow Trader Efficiency: Seamless Turret & Microsoft Teams Interaction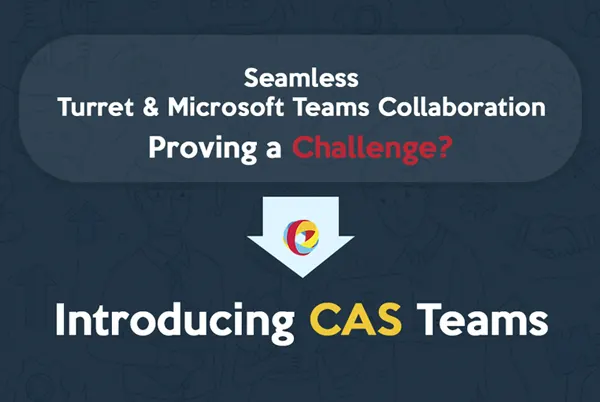 In today's fiercely competitive capital markets, traders require great software tools to maintain their edge in providing a differentiated high touch experience to customers. As trading strategies become increasingly complex, the ability to access subject matter experts instantly and compliantly is critical. Moreover, with the widespread adoption of Microsoft Teams, our customers have challenged comitFS to develop solutions that allow traders on Turrets to instantly collaborate with their Microsoft Teams colleagues.
Leveraging the power of the Microsoft Graph API alongside comitFS extensive knowledge of Turrets, our developers have highlighted the possibilities of integrating high touch turrets with Microsoft Teams conversations.

We have deployed our CAS Teams widget on both Microsoft Teams natively and a manufacturers touch button physical turret. The Traders views an exact replication of their Microsoft Calandar leveraging the turrets built in web browser. A simple touch of the turret screen results in the Microsoft Graph BOT Framework calling the trader on their turret, allowing them to join scheduled Microsoft Teams Meeting. Uniquely, CAS Teams widgets has been designed to allow a trader to join multiple simultaneous Microsoft Teams meetings, placing the conversations on any handset or speaker of their choosing.
Our CAS Teams widget also enables traders on a call with a customer to effortlessly conference a subject matter expert from Microsoft Teams into the conversations with a couple of clicks on the turret touch screen. Crucially in both use cases, the audio remains on the turret, so the trader experiences no loss of functionality.
For the Trader Voice engineering teams, our solution removes both complexity and cost by eliminating the need for designing, installing, supporting, and purchasing additional Microsoft Teams Voice Recorder licenses to support Traders on turrets. Essentially, our CAS Teams widget is being optimised by using the traders existing turret voice recording license, ensuring that every Teams conversation initiated through our widget the audio remains on the turret.
If your goal is to bridge the workflow productivity gap between Turret and Microsoft Teams colleagues, we invite you to reach out to the comitFS team and witness a demonstration of our alpha software in our labs.

Eugene Land
Head of Sales & Business Development